Rent your equipment for the winter season in our shop in Verbier
Philippe Roux's love for alpine skiing never left him. He himself spent ten years on the World Cup circuit as a member of the Swiss national ski team, during which time he came 4th in the Innsbruck Olympics (1976) and claimed seven World Cup podiums. Today, he has kept his competitive spirit and carefully thinks about every detail of the sports equipment and accessories he offers in his renowned shop in the heart of Verbier, which he has been running since 1974.
In winter, you'll find everything you need for alpine skiing and ski mountaineering, as well as a wide range of lifestyle clothing. In the summer, the shop focuses on trail running, tennis and a variety of accessories. No aspect is neglected, as reflected in the preparation of the equipment on the most modern machines and in the best specialised services.
Philippe Roux, who is also a top-level race car driver, gave his name to the famous "Challenge Philippe Roux", a giant slalom open to young and old alike, organised every Saturday during the winter in the Val de Bagnes ski resort.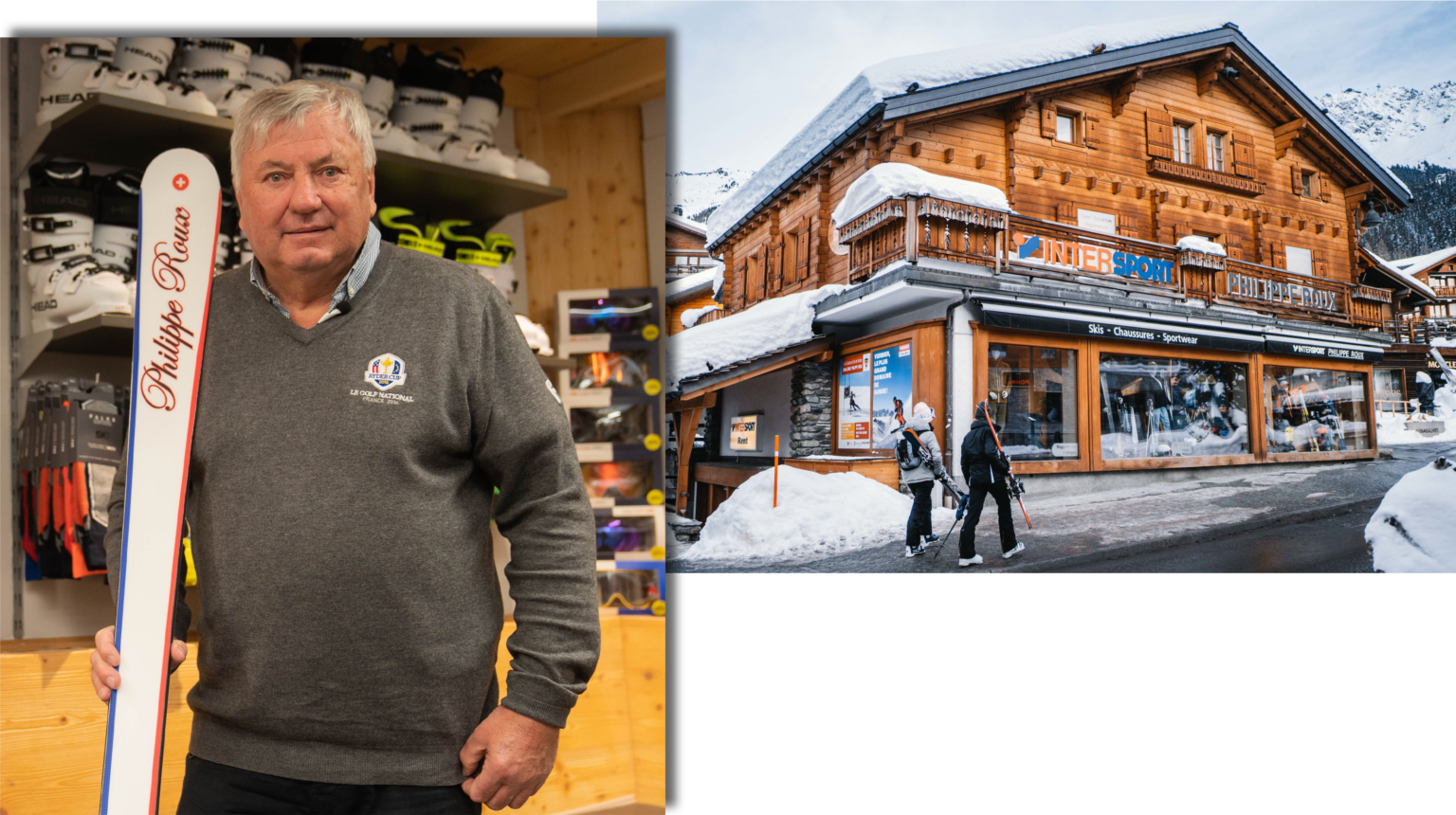 Opening hours
Please check our opening times on Google !